Applying for a Vietnam visa is a required for Danish citizens who want to stay in Vietnam for more than 15 days. Accompanied with visa fee, you will know that there are many extra service and you can choose it. Let's discover how many types of service and Vietnam visa service fees.
Clearly guideline for Denmark citizens to apply Vietnam Evisa
Vietnam Visa Exemption for Denmark citizens
Vietnam, as any other countries, requires you a visa to enter. Fee for obtaining visa we have mentioned in Vietnam Visa Fees In Denmark, so with this article, we will present generally all kinds of service fees that can occur in your applying visa process.
Firstly, you will pay 2 basic kinds of Vietnam visa service fees: service fee and stamping fee when you applying Vietnam visa:
1. Vietnam visa on Arrival 
Vietnam Visa Service Fees
The visa agent will process your Vietnam visa request, so you need to pay visa service fee for them. For a clearly description, the visa agent shall be representative for you to apply with the Immigration Department to get the visa approval letter in time as your booking. This amount is extremely small and you have to pay online in advance to get visa approval letter then able to pick up the visa on arrival at the Vietnam International Airport.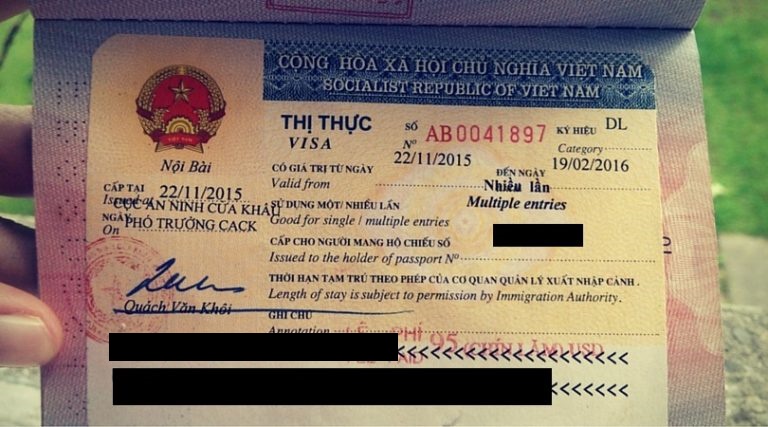 Vietnam Visa Stamping Fee
One of Vietnam visa service fees is stamping fee. This is compulsory fee when getting visa stamped on your passport, ruled by the Immigration Department. You can see the cost of stamping fee announced publicly at any legal Governmental website and on the landing visa counter at any international airport. This fee must be paid directly to the Immigration Department 's officer at landing visa desk by cash (in USD or VND) and receive the red bill for it.
How Much Are Vietnam Visa Fees?
At Immigration Department 's officer, you need to show your visa approval letter and pay them visa stamping fee (because you had paid your service fee online). This fee needs to be paid in cash (either U.S. dollars or VND). The visa stamping fee is from $25 for one month, single-entry visas to $135 for one year, multiple-entry visas.
The total cost for a Vietnam Visa on Arrival for example Vietnam tourist visa or Vietnam business visa is calculated by service fee + stamping fee, take a look on table below for a reference.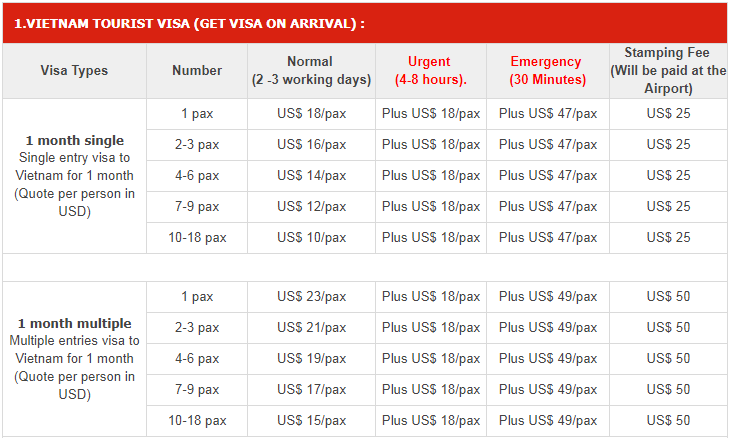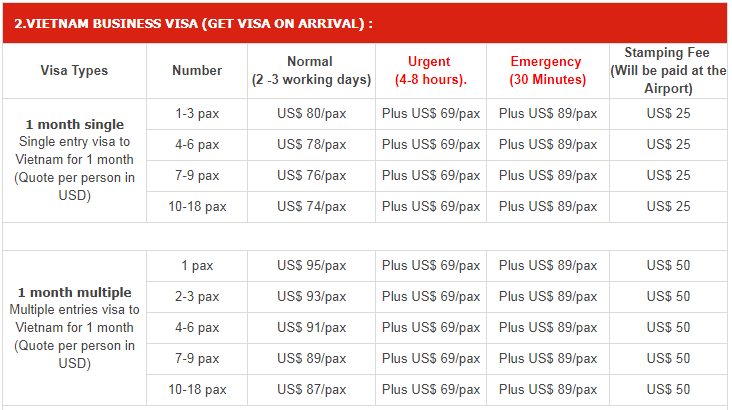 For further information, please kindly click Vietnam Visa fees in Denmark.
Note:
1. Stamping fee is NOT included in service fee, so you can only pay for service fee when applying online and then pay stamping fee at Vietnam airport.
2. The above tariff is applicable until December 30th, 2016. For your particular cost, please contact us via email sales@visaonlinevietnam.com or our Hotline +84 968 18 77 18.
3. It takes you 2 working days for normal processing and 8 hours for urgent processing to complete.
4. NO hidden and extra fees will be charged.
How To Apply Vietnam Visa On Arrival online?
Step 1: You have to complete Apply Vietnam Visa Form with your information, please provide exactly your flight number and arrival time (Vietnam Time is GMT+7). In case your flight is rescheduled, you need to inform them no later than 48 hours upon before you land (excluding Saturday, Sunday and national holidays).
Step 2: Immediately upon your arrival, our staff will welcome you with a name board at Vietnam International Airport. If you land earlier than expected and do not see our staff, please call Hotline +84 968 18 77 18.
Step 3: At the airport, present our staff your visa approval letter, passport, 2 photos (4x6cm with white background), entry and exit form and stamping fee and subsequently our staff will handle all necessary procedures to get your visa stamped.
Step 4: You will have back your passport with stamped Vietnam Visa from our staff.
3. Extra Service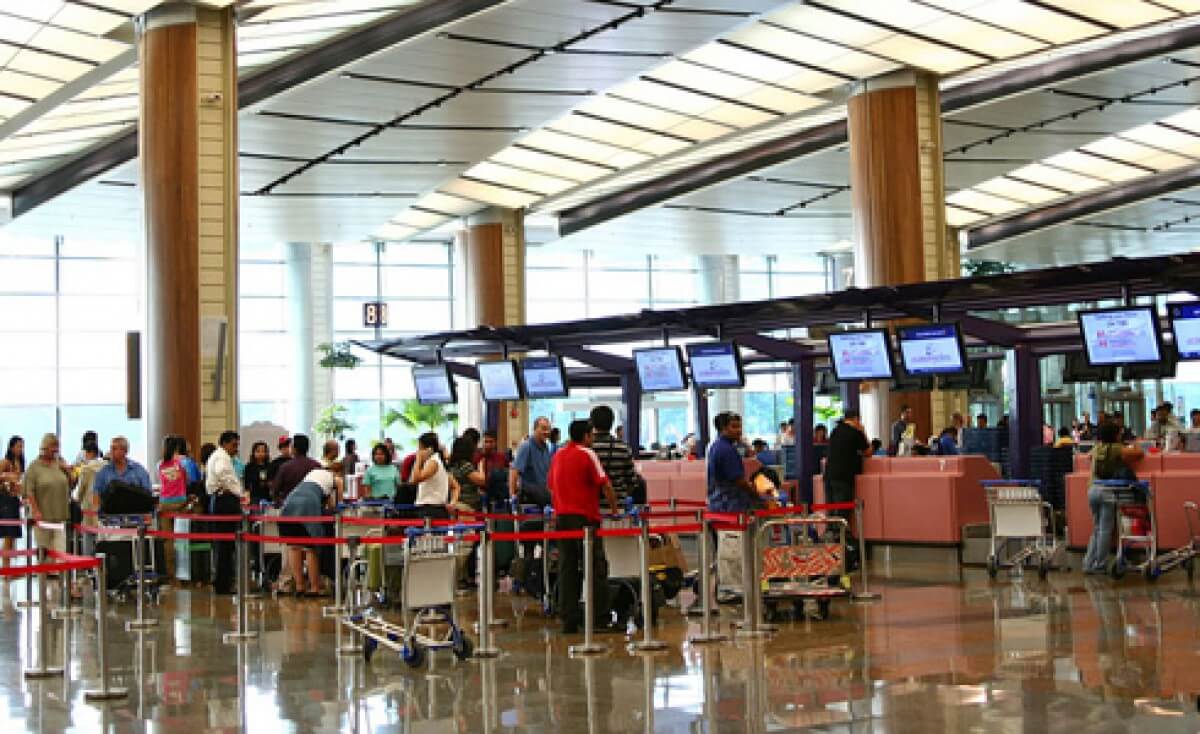 You can book extra services as well when you apply Vietnam visa on arrival. These services can not be booked in case you apply directly at the Vietnam Embassy, however, you can book it as an individual service. Some of the service can be listed as:
Airport Fast Track: Avoid wasting your time and get line for getting visa stamp, our staff will handle all procedure for you. You will get visa faster others. Depending on Vietnam International Airport where you land, Airport Fast Track is different. It charges you from USD 18 to USD 20.
VIP Service: VIP service provides solemn ritual for your important guests who come to Vietnam on business by commercial flight or charter flight. This service also helps VIPs save their precious time and health guarantee. These VIPs will be greeted at the Aircraft and received special treatments that are intended for diplomatic officers. Our staffs will take care of Immigration check in not including Fast Track, Customs and the other necessary formalities on behalf of them. For reference, it charges you from USD 30 to USD 32.
Car pick-up service: For the group of 1 to 12 person(s), you will be offered a private car for your group with the appropriate number of seats (4, 7 or 16 seats) and the fee is from USD 25 to USD 40.
Hotel reservation service: Just note a short message with your hotels' names/price ranges when you apply for visa at website or Call us at

 

(+84) 839 20 24 26 – 119

 

or hotline

 

(+84) 968 18 77 18 to book this service.
Tour booking service
Are you still confused anything? Let us know your worry by leaving a comment. We will help you with our best. For further information, you can read in our website Vietnam Embassy in Denmark which provided for information and service purpose of The Vietnam Embassy.
***
If you have any problems about visa, please contact:
1 Floor, 56A Nguyen Cu Trinh St, Dist.1, Ho Chi Minh City, Vietnam
Phone: (+84) 838 361 567
Hotline: (+84) 968.18.77.18