Saigon feels like a separate country with are many districts, the sheer size and the urban landscape. Enjoying the lifetime in the city and find new places every weekend, sometime back to the past by having a street coffee and see the slow life of local people here.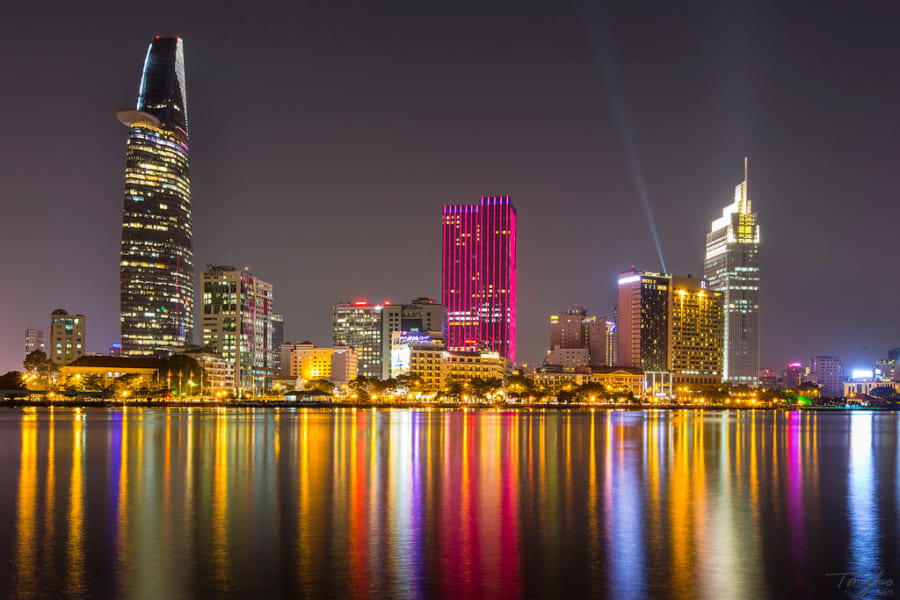 Saigon are very special because every district, you can see every working of locals here. Almost the activity of them are traditional working, some modern district have many high towers but can't seek the quiet of small town before. Some of place you should discover are the China Town in District 5 and 6, huge shopping malls and modern town in District 1, new city in District 2, Korean Town in District 7 and many small shopping store in District 3.
Acknowledge about the districts in Saigon
Go around the Saigon is not difficult, the traffic can be crazy, but don't worry, they will make concessions each other. Renting a motorbike, using Google Map and travel by yourself in Saigon. It you are staying in District 1 and understanding more about this modern city. Go further by riding to district 5 and 6 to explore the Chinese activity with many old small house, the design of old apartment looks like Hong Kong 1960s. In the morning, you can see the local activity of people, it very noise. The place you must visit is Cho Lon Market, you can buy a lot of things in here with a local price. In the night, you can have some of Chinese street food here.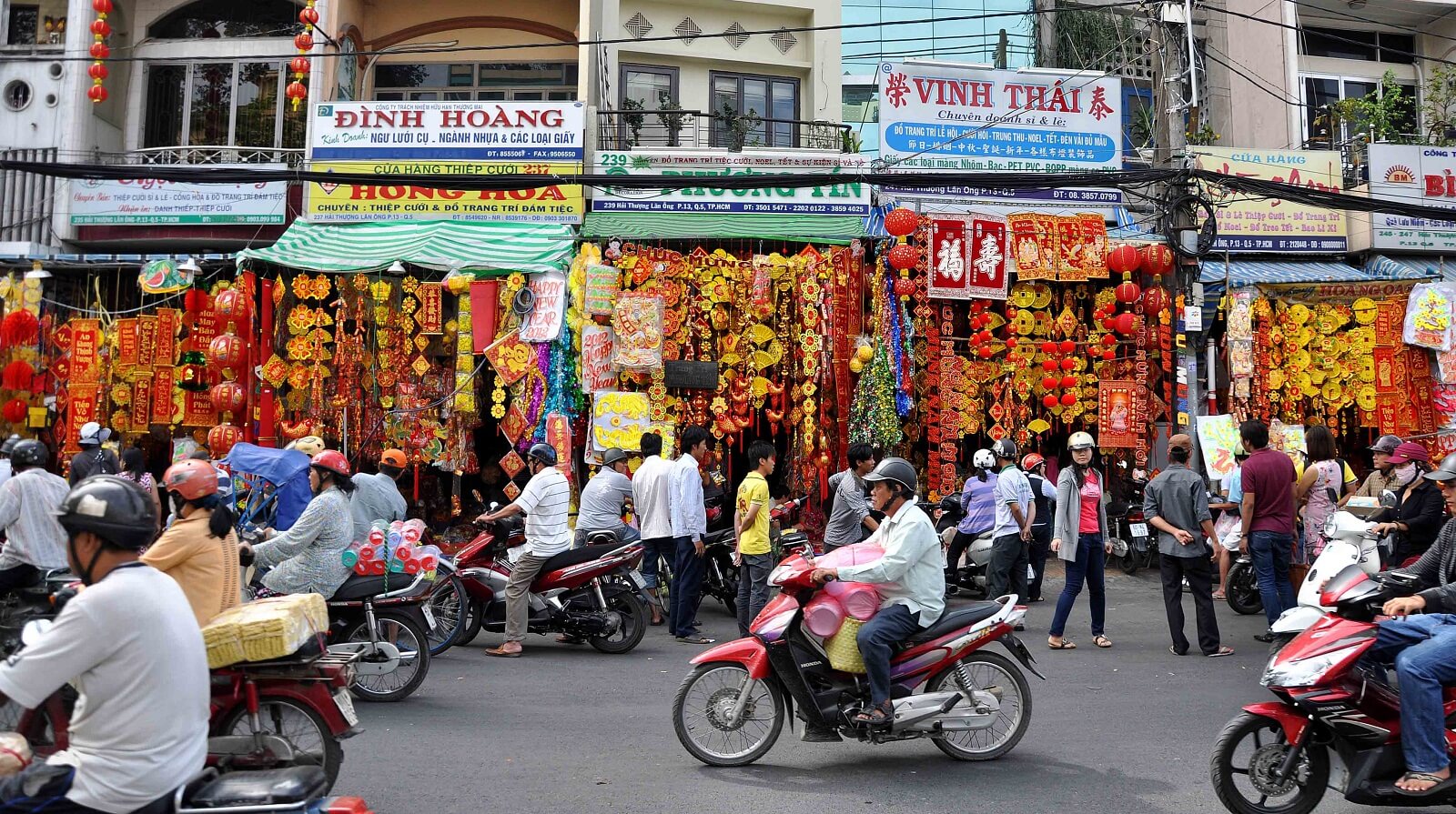 District 10 and 11
After visited China town, go around the district 10 and 11, there are many beautiful pagodas and food taste. If you have more time, seat in a small plastic of a street coffee with cafe sua da enjoy the lifestyle of local people.
In district 10, go to Nguyen Tri Phuong street which place is the local young people gather, eating and chatting every night. Try some of foods in here if you want to know more the local food of them. Visiting to Ho Thi Ky market, which is the flower market of Saigon and there are many Cambodian people live here and sell Cambodian street food like sweet soup, grill pork, noodle, beverage and drinks, etc.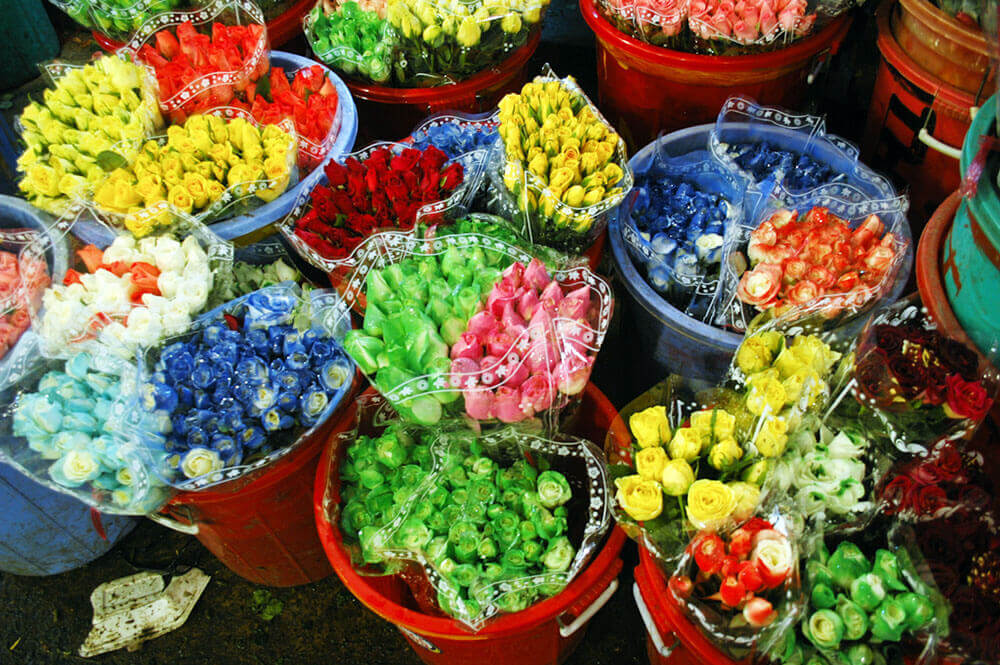 Move to the district 2 and 7, there are two modern districts with wealthy people, it's very quiet and peace. Especially is district 7, which is the place of Korean come there and try to eat Korean foods, it's very delicious by some of unique dishes such as: cold noodles, grill chicken with cheese, Korean BBQ style, etc. The author often has dinner in Korean restaurants in here.