If you don't know what to bring souvenirs after travels, we will suggest you some of souvenirs to buy.
Almost travelers thinking more about the what to buy and what to bring after travel. In a while, Saigon is one of the best destination for anyone to visit and the best place to buy gifts or souvenirs. If you traveled around Vietnam and missed souvenirs, don't worry about that, you can buy anything in Saigon. But there are a lot of things to buy but I will shortest it for you.
1. Vietnamese National Costume (Ao Dai)
The top of the list is Ao Dai, almost foreigners come to Vietnam fell in love with Ao Dai, by the beauty of silk, classical form, graceful motion of women both Vietnamese women and foreigners women. It had a long history and very popular, you can see it still a costume for women student, teacher, some of officers, etc. If you love Ao Dai, you should order it with the tailor-made ones to fit with yourself.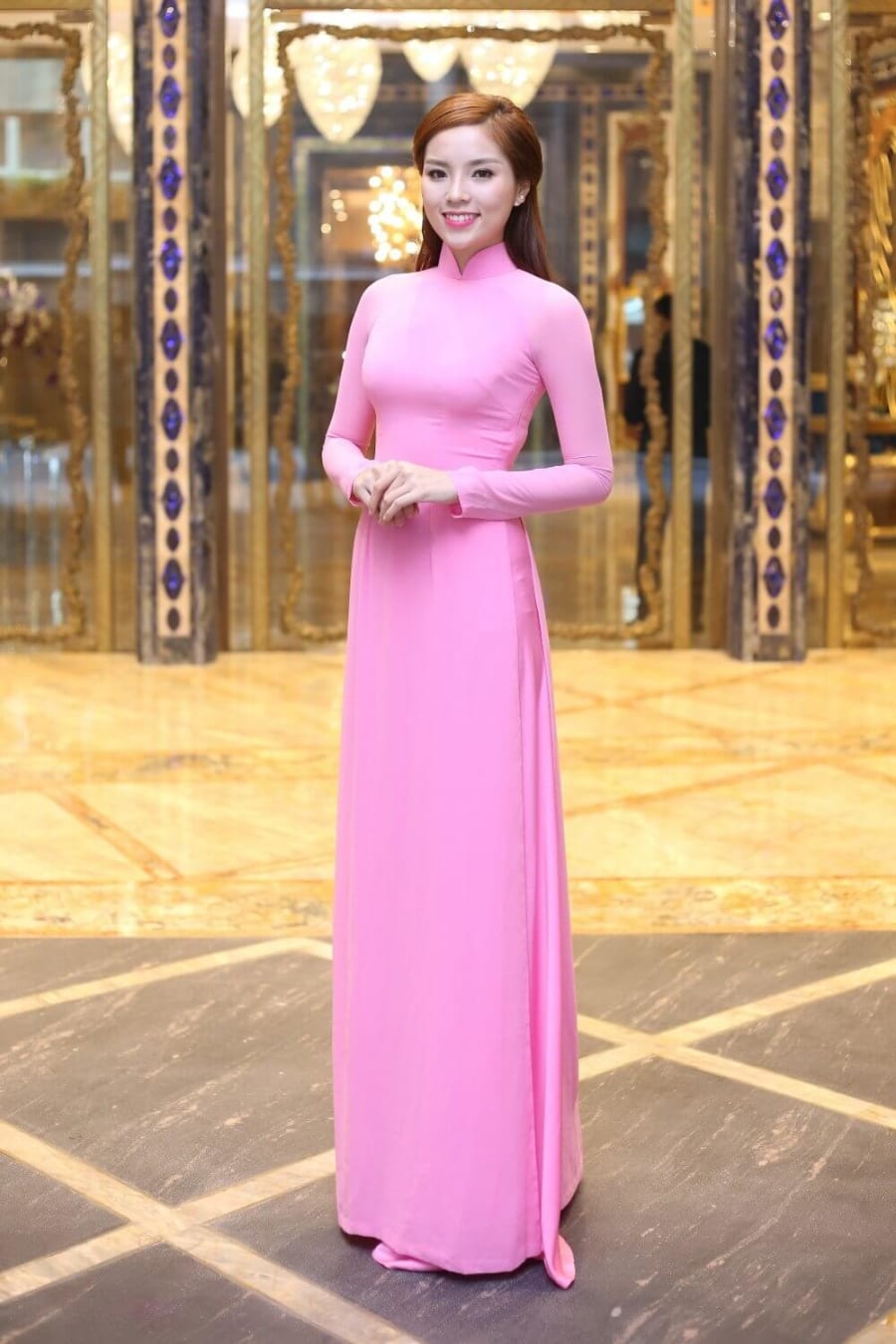 The unique design of Ao Dai make it more attractive when you wear. It brings the highly elegant, slender of women.
The place to buy
If you want to buy some of materials to sew for yourself. I will suggest you the shop to buy such as: Ly Tu Trong street in District 1 have many beautiful fabrics or silk for you with colorful printed with high quality. Some of store you should to visit are: Nice Silk (237 Le Thanh Ton, District 1); Nhat Nguyet (28 Mac Dinh Chi, District 1); Thu Silk (235 Le Thanh Ton, District 1); Huong Collection (67 Thu Khoa Huan, District 1). If you have more time, try to find many fabrics and materials to sew in Tan Dinh Market, District 1.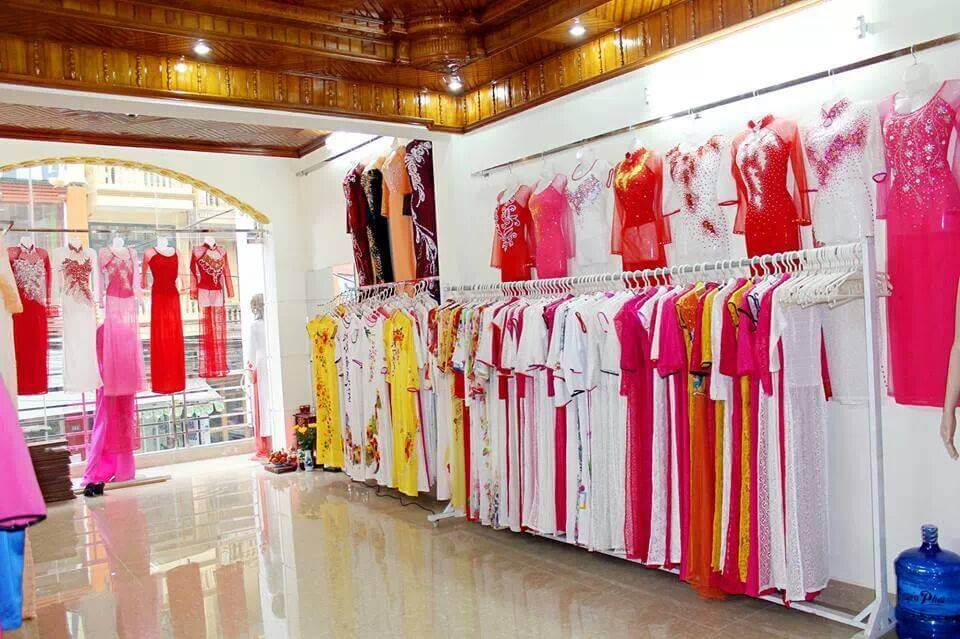 You can sew for your creation at Miss Ao Dai (21 Nguyen Trung Ngan, District 1), they will suggest for you and create for the best one fit with yourself. The tailor in here had a long year experience, they can complete within four hours with a reasonable cost.
2. Straw Hat/Conical Hat (Non La)
This is an accessory of Vietnamese people and a cultural symbol of Vietnam. It appeared in 13th century and still using by the time. The role of it are very importance not only shield sun shine, rainy, Vietnamese housewives use it to contain somethings. You can easy to see Vietnamese housewives wear it when they go outside with ao ba ba (another Vietnamese traditional costume). This is most important accessory of Vietnamese women when they wear Ao Dai. Sometime, you can see the Vietnamese women wears Ao Dai with Non La appears on the pages of National Geographic. It is also the symbol of Vietnam and is the brand of many companies in Vietnam.

Non La is very famous and wore by many celebrities like Hillary Clinton, Vin Diesel, etc. 
The price of Non La from 10.000 VND to 30.000 VND
The place to buy
You can buy Non La everywhere at many souvenir shops or you want find various of Non La, visit to Ben Thanh Market, Bui Vien Street or Cho Lon Market at LTK37 to LTK43 stall).
3. The best drink in Vietnam: Coffee and Tea
Buying Tea and Coffee for a gift is the best choice because it's dry thing, you can easy to wrap and bring it to plane. The coffee in Vietnam was mixed by many things like butter, milk, cocoa, etc. it makes the smell is better and very unique than other country. Waking up early in the morning at Saigon, find to some of small corner, you will see the coffee shop, sit on the plastic chair and enjoy Cafe Sua Da and tea are great memorable. However, the coffee in Vietnam very strong, be aware with it.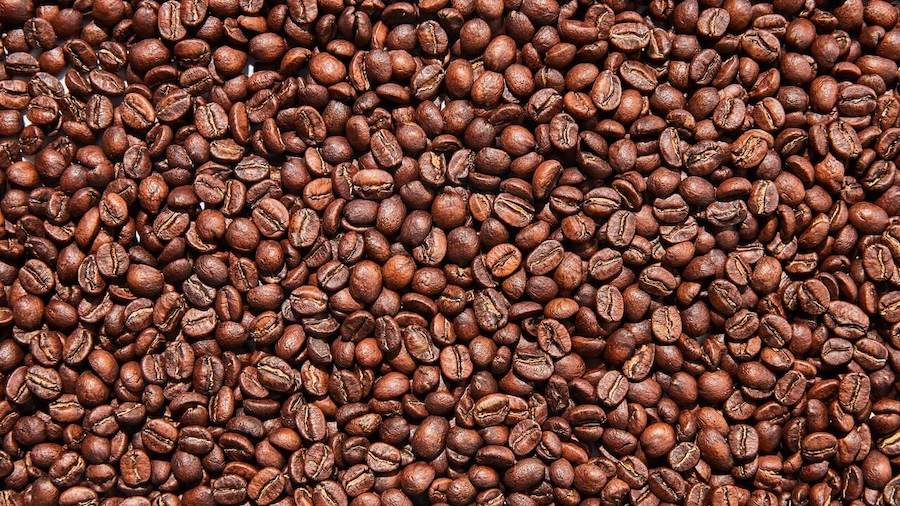 Normally, you can easy to buy coffee and tea in Vietnam, I will recommend you some of place to buy such as: Phuc Long Tea and Coffee, Cafe Benne, Highlands Coffee, etc. Almost coffee shop are buying raw coffee and tea, you can have a cup of tea or coffee on it to try the taste and choose the suitable taste for yourself.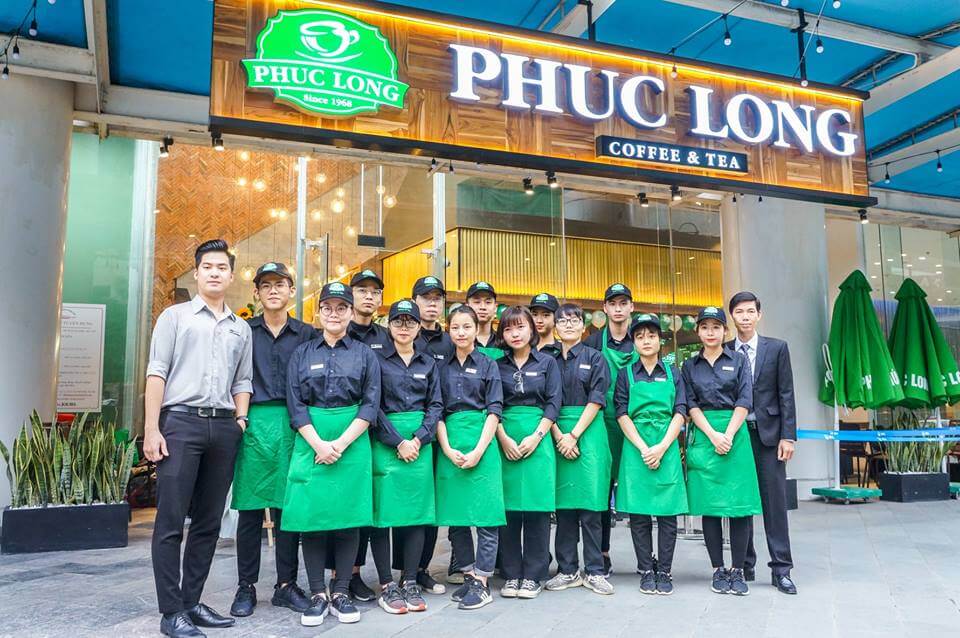 Another place is Sense Asia, which place has the collection of 32 different teas, meanwhile 32 different teas are in 32 regions of Vietnam. Some of famous tea you can buy like Oolongs, Black tea or the special tea from Yunnan province of China. The package are very attractive with easy to bring, convenient.
4. Ceramics of Vietnam
This is one of the unique souvenirs to buy. The Vietnamese Ceramics was created by many necessaries things in the house like vase, cup, bowl, plate or bottles, etc. There are different shapes, colors and sizes to buy, this is a handcrafted items and used by Vietnamese people everyday with reasonable price. Nowadays, it brings into the list of must buy for foreigners to travel Vietnam by many difference convenient.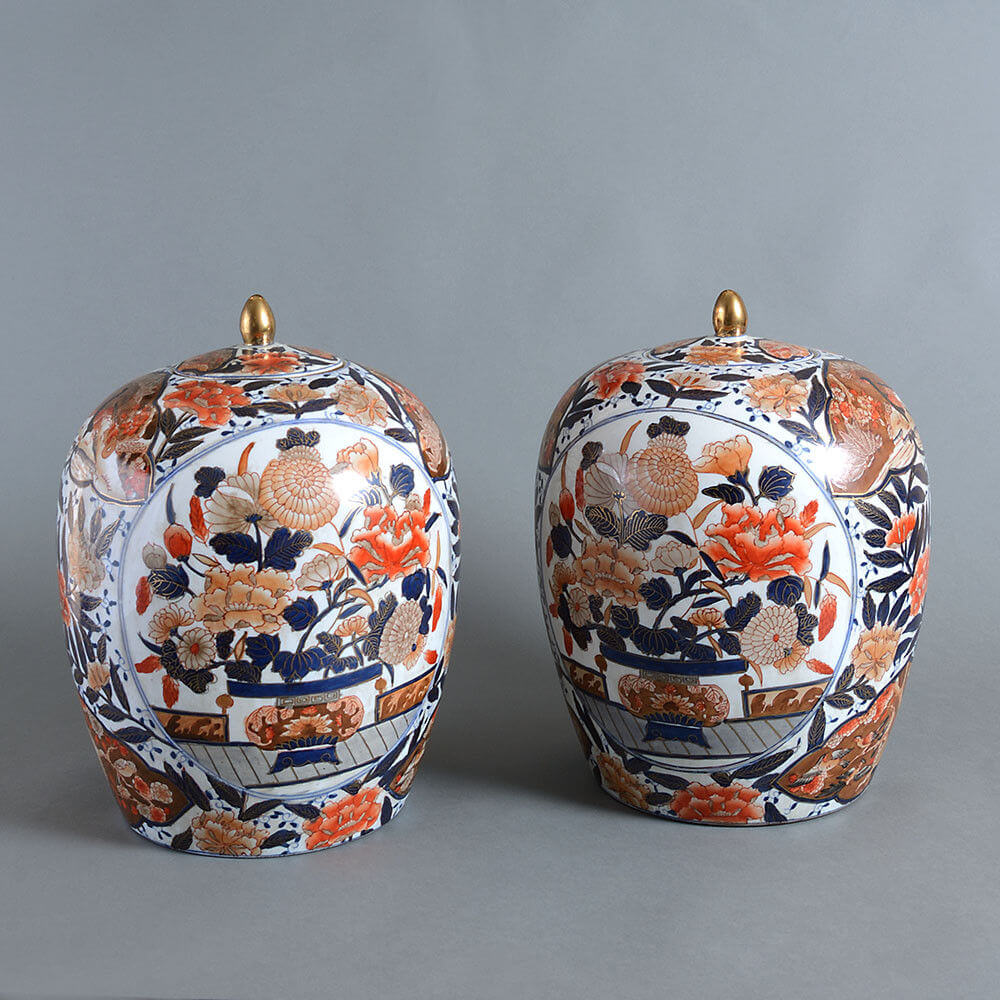 However, you should keep it carefully, and put it in the fragile goods, remember to buy it on the last day to avoid the broken.
The place to buy
You can buy it in Thu Duc District at a pottery village, you can design your pottery in here, the artist in here will teach you to design for your own. This is the unique memory that you should try. Not only for pottery, you can buy many things in here with hand-made goods like fabrics, bowls, towels, etc.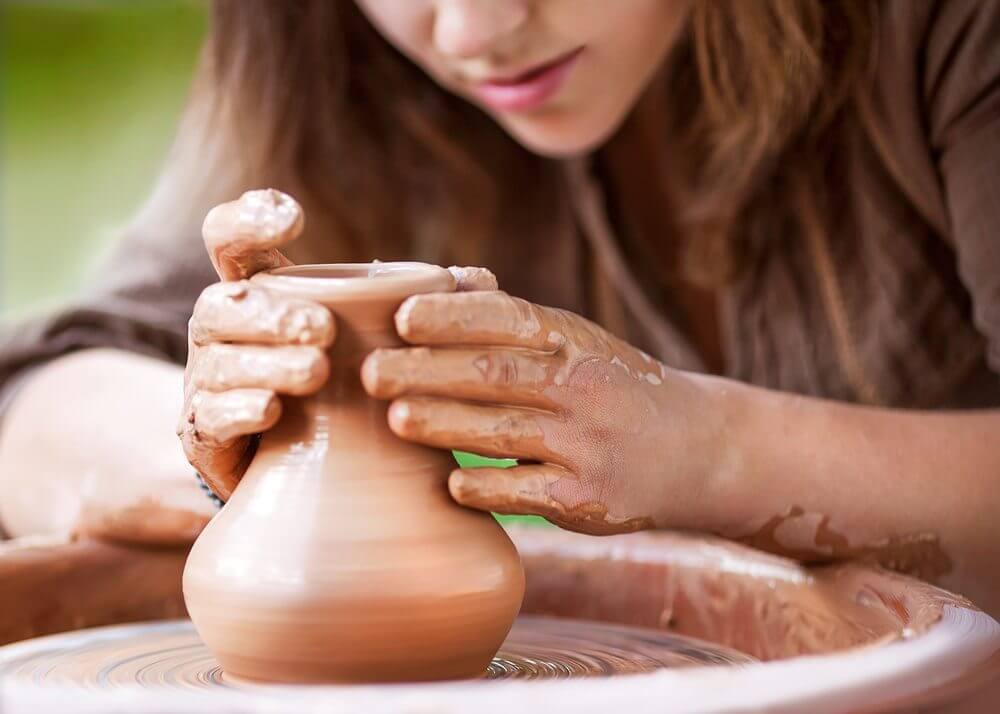 If you can't go to Thu Duc District, move to Authentique home (113 Le Thanh Ton, District 1). In this place, you can't design for your own but you can buy anything of pottery like the pottery village.
5. Marou Chocolate
This brand was made by two Frenchmen, Vincent Mourou and Samuel Maruta. They created the world-class chocolate for Vietnam. The materials come from Vietnam like Cacao of Mekong Delta. Almost it was made in factory at Vietnam, it can be call one of the first chocolate created in Vietnam with high quality of international.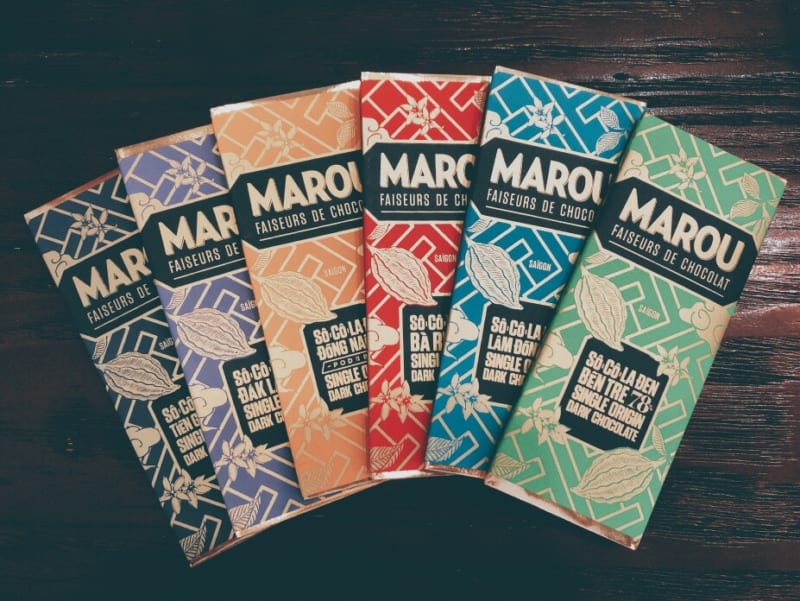 If you want to buy it, the location of Marou store are very convenience in District 1, Ben Thanh and another one is Maison Marou (167-169 Calmette, District 1). Try it to know more about the chocolate in Vietnam with the local taste.
Summary
There are 5 best gifts have to buy when you visit Saigon. Actually, if you aren't attracted by it, you can buy it for relative after you come back to country. All of this gifts will make you think more about Vietnam. Which country has beautiful place, friendly people, hand-made goods and delicious dishes.